The advent of IP Audio has catapulted broadcast and audio distribution platforms to new heights. Leveraging on the IP network infrastructure ubiquitous across the world, the Digigram IP Audio solutions stream professional quality audio better, faster and cheaper than conventional analog methods or ISDN. Background music, paging, broadcast STL links, public address, intercom and live broadcast are among the various applications ideally suited for the Digigram IP audio platforms.
PYKO is the top choice for IP audio streaming when you need high quality balanced audio with superior stead-fast performance. You'll have the reliability you need because PYKO utilizes standards based networking protocols combined with professional quality digital audio converters. Each PYKO unit has a unique assignable IP address with an HTML interface for easy and secure configuration management—an indispensable feature to simplify set-up and management.
PYKO-in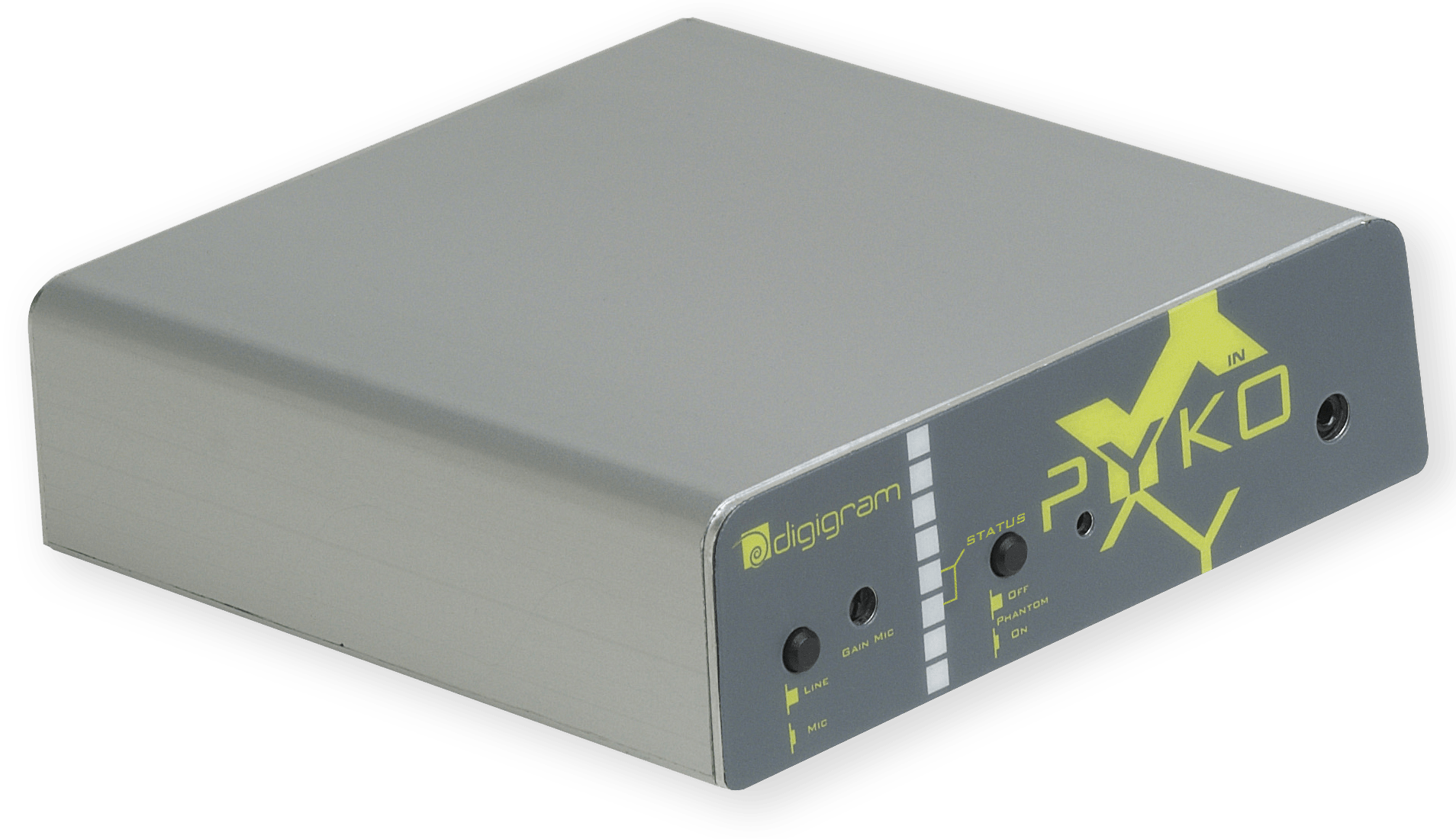 PYKO-in converts mic or line analog audio sources to high quality MP3 or PCM IP streams. A mic pre with 48V phantom power is included so there's no need for an additional amplifier when coupling with a live mic. This device can also be used in mono-in, mono-out mode for talk-back applications.

•• 2 modes (easy switching through embedded HTML webpage):
- 1 stereo input device
- 1 mono input & 1 mono output device; full-duplex (perfect for intercom applications)
•• 8 GPIOs, RS232
PYKO-out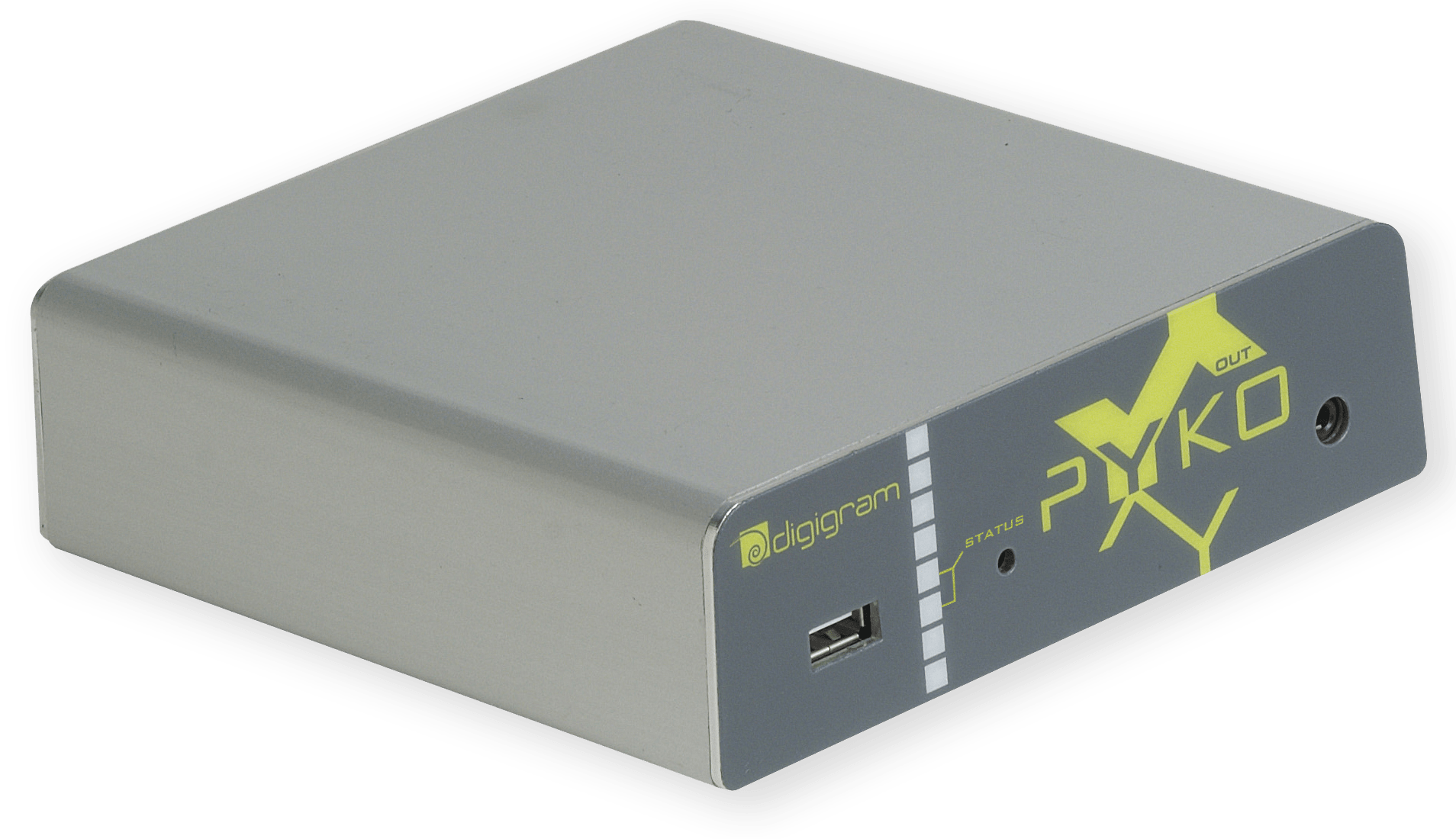 PYKO-out plays audio from standard MP3 or PCM IP streams or locally stored MP3 files. PYKO-out accepts audio streams from a multitude of sources including computer, and of course, the PYKO-in for audio players and use with live microphones.
Through available firmware options, the PYKO-out can also decode shoutcast/icecast computer streams for in-store applications or playback from a USB drive.

•• balanced audio I/Os on terminal block connectors
•• 8 GPIOs, RS232
•• Internal and external USB host ports
Cumbersome set-up and infrequent connectivity is a thing of the past. With PYKO, anywhere there is an IP network, audio over IP is available. The opportunity for connectivity is ever-present across a range of wireless networks including Satellite, Wi-Fi hotspots, and 3G networks. Whether you need an IP audio stream from a sporting venue or a corner café, the opportunities are nearly endless when leveraging any one of the many broadband wireless IP networks to get connected fast.
Because PYKO IP Audio provides better delivery and faster set-up, the result is a highly cost-effective solution that reduces hardware and administration costs. PYKO is highly flexible for sending audio in unicast, multicast and uni-multicast formats.