CM-i3 Audio Headset
w/Dynamic Mic
The CM-i3 is the world's first modular intercom headset. This intercom headset has a patented slim-line design that allows for three listening modes. Rather than having to remove the entire headset to check environmental sounds or interact with others, simply remove one or both earphones to exit the listening mode or monitor a mix of feed audio and surrounding acoustics.
Satisfaction from Sports to Space
The CM-i3 intercom headset is designed for concert venues, front of house operations, multimedia production and other professional trades relying on convenient two-way communications.
The CM-i3 in-ear comm headset weighs only 2oz., making it too cool to pass up if you're getting weighed down by heavy, bulky head clamps. The modular in-earphones do a better job of blocking out noise while boosting the audio. And when you need to mix it up, all it takes is a fast single digit motion to unplug one earphone and you're comfortably picking up signals from all around.
Expand for Headset Product Details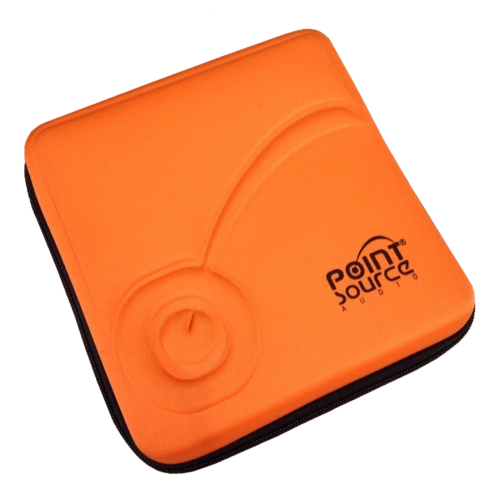 CM-CASE
Each CM-i3 Intercom Headset ships inside this orange storage case. It is custom designed for optimum protection for travel and storage.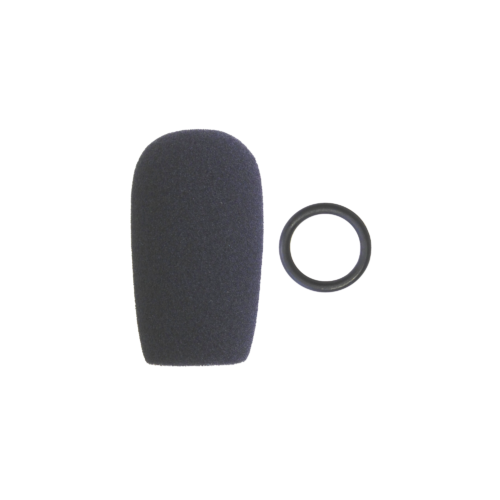 CM-WSN
Windscreens help reduce exposure to the microphone element from external noise, gusts of wind, and dust particles. It comes with an O-ring for stabilization.
CM-HSi
The Headband Sizer help for a tighter fit if needed. This optional accessory attaches on to the head frame on both sides.
Cable Clip
The Cable Clip is an accessory that attaches to the XLR connector to stabilize the cable.
6-ETP
Three sets of ear-tips are included for the most comfortable fit. Choose small, medium or large eartips for the EM-3 earbuds.
CM-EXT5 (Optional)
Extend the reach of your Intercom Headset by up to 10 feet with the extender cable. Recommended for use with cameras.
 Dynamic microphone element
 In-ear design eliminates fatigue
 Weighs only 2oz.
12dB off-axis noise rejection
Replaceable earphones
Kink-free cable design
Works with iPhones and iPads
Speaker type: Single driver ported
Sensitivity: 120dB SPL@1VRMS (at 1 kHz)
Impedance: 32Ω
Color: Silver housing with gold band, black cable
Cable length (total): 1.2 Meters
L/R cable: 50cm
Input connector: 3.5mm
Transducer housing: Metal
Accessories: 3 sizes of eartips
Microphone Specifications
Element: Moving coil dynamic
Directional characteristics: Cardioid
Sensitivity: -60dB 1V/Pa
Frequency: 300Hz - 10kHz
Impedance: 200Ω
| | |
| --- | --- |
| Model No. |  Termination Type |
|   CM-i3-4F | 4-pin female XLR for Clear-Com systems |
|  CM-i3-4M | 4-pin male XLR for RTS mono systems |
|  CM-i3-5F | 5-pin female XLR for Telex systems |
| CM-i3-5Ms | 5-pin male XLR for stereo RTS systems |
| CM-i3-PH | 3.5mm plug for iPhone and iPad intercom apps |
Do you work with more than one comms system? See Accessories for adapter options to easily switch up your headset.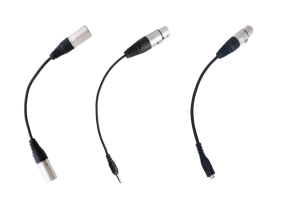 Look Who's UNClamped with the CM-i3!
The Carolina Panthers' critically acclaimed in-house production team known as Panther Vision standardized on Point Source Audio's CM-i3 Comms Headset for its camera team to ensure consistency in audio levels between the camera operators and the production control room. Berkley Dickens, head broadcast engineer for Panther Vision, describes in his own words how the headset improved hearing and reaction time for his production staff.
"I was able to integrate my 1964 EARS in-ear monitors with the CM-iX, and wore the headset for the first time, without ever taking them off, throughout the entire festival—from 3:00pm to 10:00 pm!"
On the WWE show floor, lighting director finds relief with his CM-i3 to block out loud noise and improve hearing.
"I'll be able to use my CM-iX and in ear monitors whether I'm in FOH, running a camera, or operating a CG station in the control room!"
Don't Miss a Cue. UNClamp now with the CM-i3!