Earworn and Earset Microphones
... for precise mic placement
Earworn microphones are an exceptional choice to control the audio output level of the speaker or singer. When the microphone element has controlled placement at the mouth — close to the sound source — a consistent output is nearly guaranteed. The bendable boom of our earworn microphones easily molds to the ear and face shape for an optimal fit. The earworn microphone follows head movement giving the user freedom to articulate every word or lyric without compromise.
SERIES8 Performance
Microphones
The SERIES8 earworn microphones are offered in both omnidirectional and cardioid patterns for all types of professional vocal applications for pastors and performers alike. These high performance earworn microphones capture all the nuances from spoken word to the extremely high vocals of singers.
CO-8WS Omnidirectional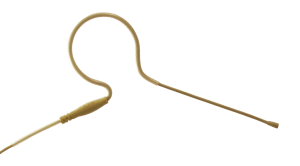 Boom Bends 360°
An omnidirectional earworn microphone is a staple with many audio professionals. This one offers 136dB max SPL, IP57 waterproof rating, and a super bendable boom to 360°.
CR-8S Cardioid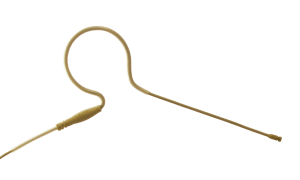 Fights Feedback!
The cardioid earworn mic solves the challenges of high noise environments. Excellent 135dB max SPL rating, and boom bendable to 360° without breakage.
The CO-6 and CO-5W earset microphones are designed for optimizing mid-range speech handling up to 125dB max SPL — perfect for school productions, church liturgy, and public speaking. Find the best earset microphone for your needs from these four popular styles.
CO-6 Omnidirectional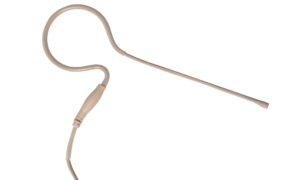 Great Value!
Features our renowned super boom bendable to 360° without breakage. Handles up to 125dB max SPL rating.

CO-6-KIT Omnidirectional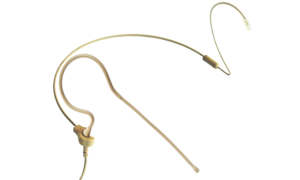 Converts to Dual Ear!
All the great features of the CO-6 together in a KIT combination that includes a dual ear clip and 6 pack of windscreens.

CO-5W Omnidirectional
Sweat Proof!
Exceptional value in a waterproof microphone. Rated IP 57 to protect against water, sweat, and makeup. Handles up to 125dB max SPL.

CO-5W-KIT Omnidirectional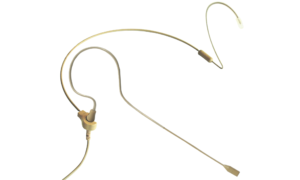 Dual Ear Stability
All the great features of the CO-5W together in a KIT combination that includes a dual ear clip and 6 pack of windscreens.

Easy, simple, conveniently priced, the CO-3 earset microphone is the preeminent choice for your everyday needs in classroom instruction, tradeshow demos, or small presentation areas. Handles up to 116dB SPL to suit smaller voices. Earset or earworn mic is constructed to always wear left so a perfect fit is effortless too.
CO-3 Omnidirectional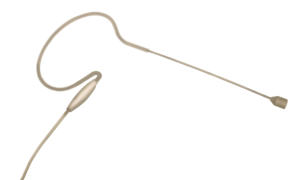 Excellent Entry Level Mic
A highly functional and practical all-purpose microphone. More rigid boom and earpiece provides a consistent fit for the left ear.
CO-3-KIT Omnidirectional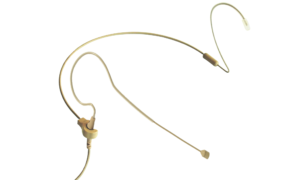 Includes Dual Ear Option
All the great value of the CO-3 together in a KIT combination that includes a dual ear clip and 6 pack of windscreens.
Look for these symbols on each of the microphone info sections to help you identify the most important microphone features for your application. Depending on the room acoustics, the specific use and the number of users, you may need one or more microphone options to include in your toolbox.

Choosing the Best Earset Microphone
There are many earset microphone options and it can be confusing as to which one will serve your needs best. A couple of important factors to consider are the SPL ratings depending on whether the earset will be used for speaking or singing, and microphone durability depending on how often it will be used and if the microphone will be shared and needs to be reshaped constantly. This can put a lot of stress on the microphone so take into account boom flexibility in your decision.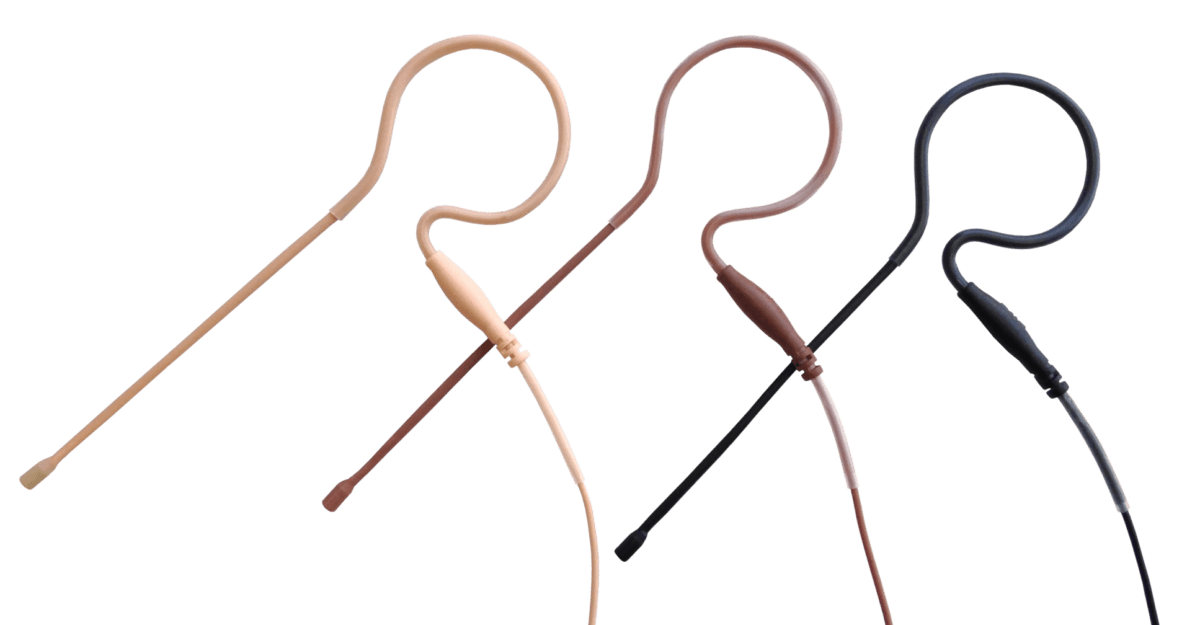 Point Source Audio's complete line of earworn microphones begin with an entry level basic voice option up to high performance vocals. This extensive offering of earworn and earset microphones extends their benefits to all speakers who want to enjoy the features of a low-profile earworn wireless microphone. Earset microphones have quickly become the ubiquitous standard for wireless systems. While earworn microphones are both aesthetically pleasing and comfortable to wear, it is the consistent microphone placement near the mouth that makes an earset microphone a preferred hands-free microphone option.