Broadcast Microphones for TV and Camera
Broadcasters and performers are storytellers and their stories need be communicated clearly and without distraction. The microphone used can make or break the way their audience experiences that story. Point Source Audio offers a wide selection of miniature earworn or lavalier microphones for sportscasters, meteorologists and television hosts looking for the best broadcast microphone. With the rigorous demands of day-to-day production, each of our mics performs flawlessly.
Our Earworn microphones are comfortable to wear, easy to fit and low-profile; while Lavalier microphones are small and discreet for camouflaging behind clothing or hair.
Excellent performances demand excellent microphones. Point Source microphones are engineered to give outstanding amplification for performance vocals with a wide frequency range and up to 136dB max SPL. Exceptional for indoor sets or outdoor locations, of SERIES8 omni microphones are waterproof to defend against damage from sweat, tears, make-up and weather. When using outdoors, it is important to use a wind screen with the microphone to reduce environmental and background noise.
Our microphone solutions offer a wide range of placement possibilities. It can be hectic on set so it's important that the broadcaster's microphone can be quickly fitted without a lot of fuss. The earworn microphones and headset microphone kits offer single or dual ear wearing options interchangeable over the left or right ear to meet the broadcaster's preference. The earworn fit keeps the mic close to the mouth and stays consistent despite the user's head movements. For a near invisible option, the miniature lavalier microphone makes it easy to conceal by tucking away in hairlines, neckties, or behind a button.
In front of the camera, appearance should never be compromised. Electronics and technology can be distracting so minimizing and concealing wires and devices is crucial. Point Source Audio microphones are low-profile, lightweight, extremely easy to conceal and are compatible with all the popular wireless systems. A miniature lavalier may be of particular preference for video-recording, reporters in the field, anchors in the studio and broadcasters who want the highest degree of discreetness. But whether it's a miniature lavalier or a redundant lavalier set-up, you'll never have to worry about being upstaged by your microphone!
Choosing the Best Broadcast Microphone
Look for these symbols on each of the microphone info sections to help you identify the most important microphone features for your application. Depending on the room acoustics, the specific use and the number of users, you may need one or more microphone options to include in your toolbox.

Lavaliers, Headset and Earmounts are Our Most Popular Broadcast Microphones
Lavalier Microphones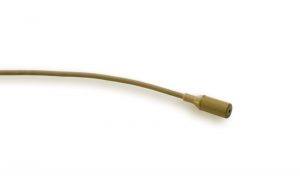 When you need to deliver a big performance, sometimes a small microphone can be your best bet. The best lavalier microphone can be camouflaged, protect against sweat and makeup, and perform to the highest measures.
Available features include:



CO-8WD Omnidirectional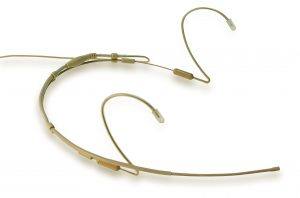 BEST MIC Winner!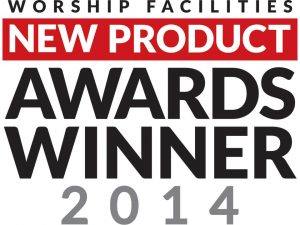 This omnidirectional headset has reversible ear loops for left or right wearing, and are collapsible for safe storage. Features 136dB max SPL, waterproof, and boom bendable to 360°.
EMBRACE Microphone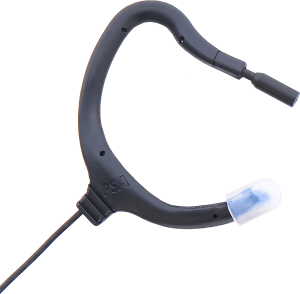 Picture Perfect Microphone
EMBRACE is not just low-profile, it conceals with practically no effort—and mic placement is always consistent regardless of head movement. IP57 waterproof rated against water, sweat and makeup. Patent pending.