EMBRACE™ Earmount
Microphone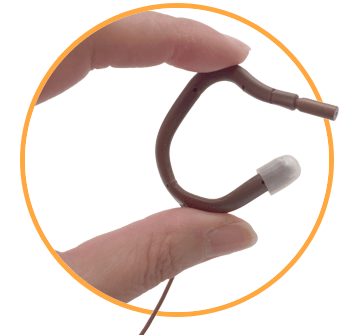 U.S. Pat: D786,220 and 9,706,285
EMBRACE microphones are custom-fit ear mounted lavalier solutions for TV and film, theatre, corporate and other applications where the microphone is ideally camouflaged, yet still maintain consistent placement from the mouth even with head movement.
The patented EMBRACE Microphones are buildable and customizable mic'ing solutions new to the audio industry. The EMBRACE microphones are engineered for concealing, but its mounting system keeps the mic placement consistent to the mouth as with traditional headset style mics. This innovation in custom mic'ing is the best of lightweight and low-profile lavs combined with the consistent placement of earmounted microphones.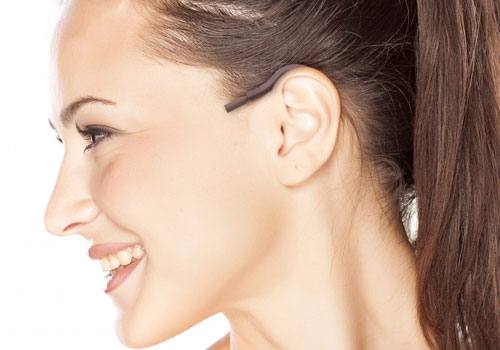 Imagine What You Can Do with EMBRACE!
Conceal Microphone in Sec
:00

nds
EMBRACE lets you bend, shape and trim for a precise custom-fitted microphone in seconds—without all the time, hassle, and expense of makeshift ear rigs.
In just 3 easy steps, EMBRACE Microphones completely obliterate the painstaking and unsafe task of using sharp tools to assemble homemade microphone ear rigs. So now, anyone can master the art of concealing mics in just seconds.
EMBRACE microphones also come with built-in backup!
Expand for Microphone Details
Earmounts
Includes two color matched Earmounts made from a bendable, trimmable, and shapeable material. This ergonomic mounting system is patented.
X-Connector
Interchangeable X-Connector offers a rapid and inexpensive way to quickly change the microphone wireless termination from one brand to another.
Mic Clips
Slider and Alligator cable clips are included for traditional mounting on clothing. Our proprietary Slider Clips "slide" on to all types of fabrics — even the thinnest, most delicate materials — with a steadfast hold.



  136dB max SPL
  IP57 waterproof rated
  Interchangeable X-Connectors for all popular wireless packs including Shure, Sennheiser and Audio-Technica
Mic element only 4mm in diameter
Optimal gain before feedback
Available in colors beige, brown or black
Earmounts bendable and trimmable for a custom fit
Accepts theatrical color markers for camouflaging
Element: Back Electret Condenser
Pattern: Omnidirectional
Frequency: 20Hz - 20kHz
Sensitivity: -43dB 1V/Pa (± 3dB at 1kHz)
Maximum SPL: 136dB SPL
Output Impedance: 1400 Ω (at 1kHz)
Operating Voltage: 1 - 10 V
Cable Length: 4 ft .077 in + connector
Net Weight: 0.6 oz
Colors: Beige, Brown or Black
Connector Types: TA3F, TA4F, TA5F, lockable 3.5mm, Hirose, Lemo-style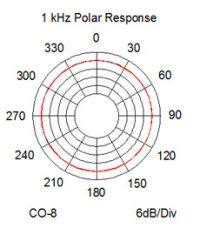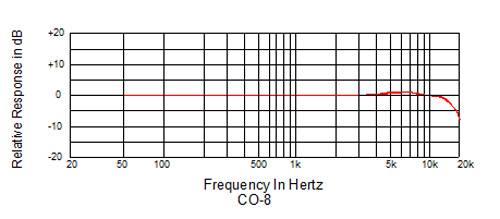 Look Who's Singing our Praises
"Sound supervisor praises EMBRACE Earmounts as "worth their weight in gold." Each of the theatre's cast of 15 resident actors now have custom mics assigned to them no matter where they go."
"Finally, microphone ear-loops that stay on, are super comfortable, and fast to deploy. With the Point Source ear-loops, it takes mere seconds!"
"I've been speaking for almost 30 years and I am most happy with my new EMBRACE mic. I kid you not, you can barely see it on the ear and it sounds so clear."
Don't Waste Another Minute on Makeshift Ear Rigs!