SERIES8 Dual Omni Lavalier Microphone
U.S. Pat: 10,764,675 and D850,422
Revolutionary Mic offers Built-in Backup
CO2-8WL is Two Mics in One Supporting Two Separate Wireless Transmitters. The CO2-8WL is the world's first fully redundant dual element microphone. The lavalier's one-of-a-kind design pairs two microphone elements into a single housing to create a form factor that is ultra low profile. The paired elements are factory matched in frequency and sensitivity so that when vital backup is initiated any difference in audio performance is nearly undetectable.
Already Named a TOP 5 Product!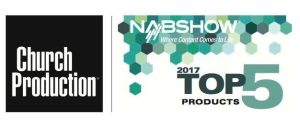 The CO2-8WL is a fully redundant dual element microphone — adding to the company's SERIES8 collection of award-winning miniature microphones that are water, sweat, and makeup proof.
The all-in-one solution offers built-in back up and is ideal for talent requiring microphone backup in live broadcasting and production environments. The mic cable splits approximately nine inches above connection to the body-pack to allow ample separation between the transmitters.
Expand for Microphone Details
Slider Clip
Included for traditional mounting on clothing. Our proprietary Slider Clips "slide" on to all types of fabrics — even the thinnest, most delicate materials — with a steadfast hold.
Cable Clip
This traditional style alligator clip helps provide strain relief to the microphone so that movement of the boom is minimized to ensure a consistent audio level.

  136dB max SPL
  IP57 waterproof rated
Dual matched elements for built-in redundancy
Hardwired terminations for Shure, Sennheiser and Lectrosonics
Optimal gain before feedback
Available in colors beige, brown or black
Element: (2 Matched) Back Electret Condenser
Pattern: Omnidirectional
Frequency: 20Hz - 20kHz
Sensitivity: -43dB 1V/Pa (± 3dB at 1kHz)
Maximum SPL: 136dB SPL
Output Impedance: 1400 Ω (at 1kHz)
Operating Voltage: 1 - 10 V
Cable Length: 6 ft. + connector
Net Weight: 0.6 oz
Colors: Black
Connector Types: TA3F, TA4F, TA5F, lockable 3.5mm, Hirose, Lemo-style, 3.5mm TRRS | Check Compatible Wireless Systems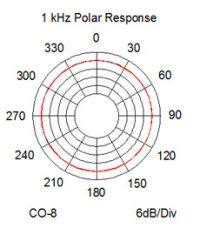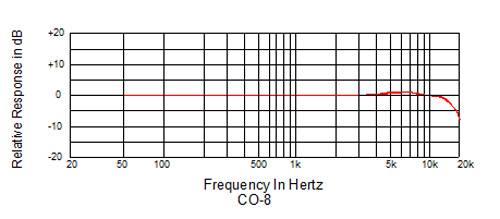 Microphone backup you can count on.