Accessories include windscreens and wireless connectors available for our headset, earworn, waterproof and lavalier microphones. The wireless connectors are compatible with most wireless transmitters including Shure, Audio Technica and Sennheiser systems.
NEW! Back Up Box for Your Double Mics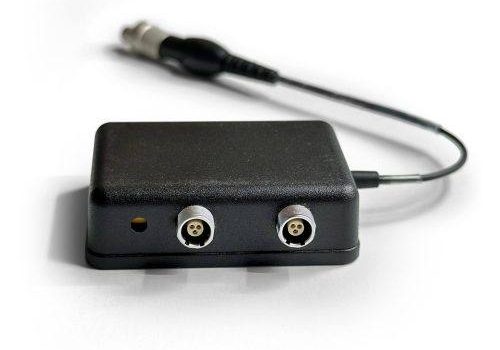 The new BBX Backup Box is an excellent choice for microphone redundancy as it allows for two microphones to be connected and fed into one transmitter. Now even cast members with only one transmitter can have the confidence of backup with minimal additional expense.
Ideal for live productions that require improved robustness for their microphone setups.
BBX-SK - Lemo-style terminated mics
BBX-SH - TA4F Shure terminated mics
Lavalier Accessory Kit and Organizer
The lavalier microphone organizer kit includes a variety of our most popular accessories shown here. The portable and compact pouch measures 4.5" x 4.5" x 1".  Color: Orange.
Your KIT includes all the following:
WSNx — large windscreens in 3 colors
WSN — small windscreens in 3 colors
WSC — windscreen caps in 5 colors
SLIDER1 — single mic holder in 2 colors
SLIDER2 — double mic holder in 2 colors
M-Clip — Magnet Clip
V-Clip — Vampire Clip
B-Clip — Alligator Clip
O-Clip — Alligator Clip w/Offset holder
The Organizer pouch only (accessories not included) is sold separately as model # CO-PCH-LV
Proprietary SLIDER Clips for Lavalier Microphones
Model # SLIDER1-XX, SLIDER2-XX
Inspired by the fast-paced demands of live sound productions, our proprietary Slider Clips "slide" on quickly and easily for attaching to all types of fabrics—even the thinnest, most delicate materials—with a steadfast hold.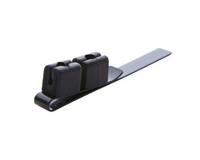 Ultra low-profile design
Slides on for fast fitting
Secure hold even on delicate fabrics
Does not mar clothing
Single or Dual Mic options
Available in White or Black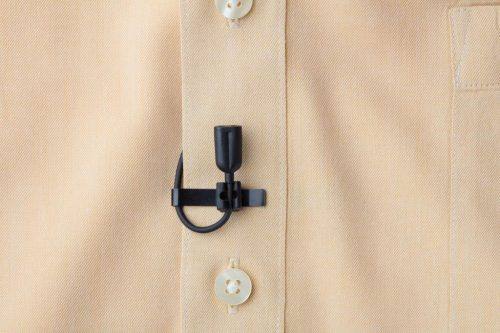 Our Most Popular Accessories
Model # R-DMC /-BE (beige) /-BL (black)
This "one-size-fits-all" reversible (left or right) earset mic clip can easily convert any of our single earworn microphones to a dual ear option for added stability.

Model # CO-PCH
Our microphones ship in their own custom box, but when you need a little more for travel or to store multiple microphones in an efficient space, try this handy case.
Microphone Clips, Windscreens, Headset Frames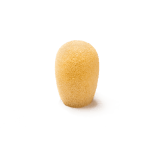 Model #
6-WSNr-BE
6-Pack Dual Element Windscreen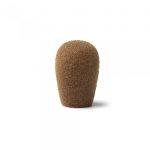 Model #
6-WSNr-BR
6-Pack Dual Element Windscreen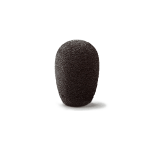 Model #
6-WSNr-BL
6-Pack Dual Element Windscreen
Interchangeable X-Connectors
Here's something you can sink your teeth into. Our versatile Interchangeable X-Connectors secure with locking "teeth" to give added confidence to the connection. X-Connectors offer a rapid and inexpensive way to quickly change your microphone wireless termination from one brand to another. More importantly, spares can offer no-hassle repair on-site. Easy!