SERIES8 Headset Microphone

The CO-8WD is a fully integrated dual ear headset microphone providing you with absolute confidence in fitting and microphone placement. The omnidirectional pattern assures ease in fitting with a natural vocal sound well suited in low to moderate noise environments. Its circular pick up pattern adapts exceptionally to a wide array of miking applications.
The CO-8WD headset microphone was the chosen winner based on a two-part evaluation of the product's attributes, design, and functionality; and also its impact and benefits to the church market.
The headset is one-of-a-kind with its unique ability to reverse for left or right ear wearing. The headset ear hooks fold flat so it is compact and well protected in storage and travel. Choose the CO-8WD headset microphone if you need a high performance, but low-profile miniature mic. The CO-8WD omnidirectional headset microphone is popular for theatrical performers, live audio professionals and broadcasters alike.
Hell Never Sounded this Good!
Point Source Audio headset and lavalier microphones were selected by sound designer Robert Kaplowitz for the heated performances in the folk opera "Hadestown" by celebrated singer-songwriter Anaïs Mitchell. "Hadestown" follows Orpheus' mythical quest to overcome Hades and regain the favor of his one true love, Eurydice. Damon Daunno and Nabiyah Be sing "Wedding Song" wearing PSA headset microphones.
The best headset microphone in its category now has built-in backup!
Expand for Microphone Details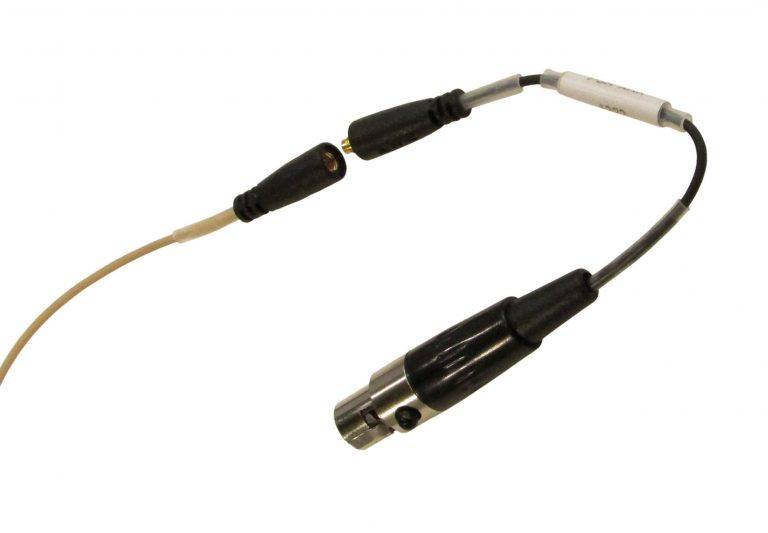 X-Connector
Interchangeable X-Connectors offer a rapid and inexpensive way to quickly change the microphone wireless termination from one brand to another.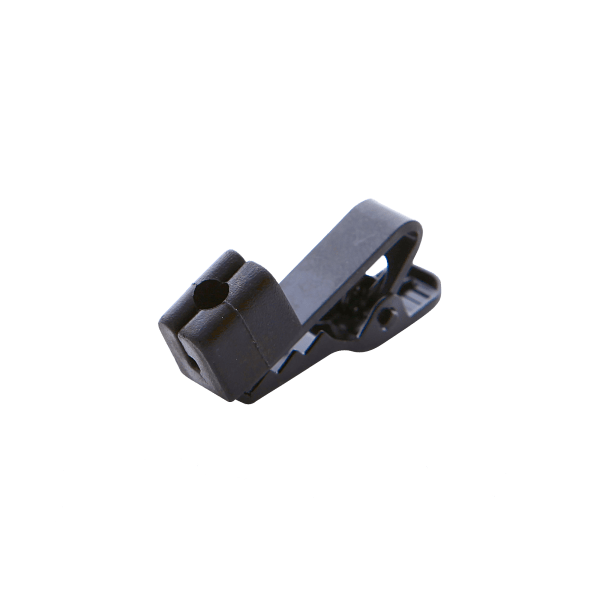 Cable Clip
This traditional style alligator clip helps provide strain relief to the microphone so that movement of the boom is minimized to ensure a consistent audio level.



  "Unbreakable Boom" bends 360°
   136dB max SPL
   IP57 waterproof rated
   Interchangeable X-Connectors for all popular wireless packs including Shure, Sennheiser and Audio-Technica
Mic element only 4mm in diameter
Optimal gain before feedback
Available in colors beige, brown or black
Element: Back Electret Condenser
Pattern: Omnidirectional
Frequency: 20Hz - 20kHz
Sensitivity: -43dB 1V/Pa (± 3dB at 1kHz)
Maximum SPL: 136dB SPL
Output Impedance: 1400 Ω (at 1kHz)
Operating Voltage: 1 - 10 V
Cable Length: 4 ft. + connector
Net Weight: 0.6 oz
Colors: Beige, Brown or Black
Connector Types: TA3F, TA4F, TA5F, lockable 3.5mm, Hirose, Lemo-style, 3.5mm TRRS | Check Compatible Wireless Systems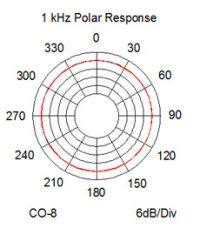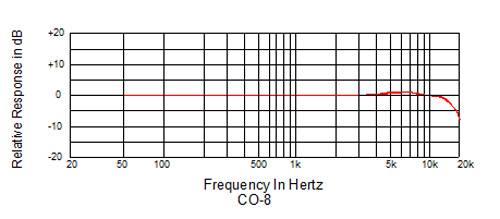 Look Who's Singing our Praises
"The CO-8WD is extremely close to the original sound even without equalization—it is absolutely at the top of its class!"
"It was hot and sweaty with actors in very heavy costumes, but no one sweated out a mic!"
The gory details of William Shakespeare's Richard III, reveal the SERIES8 makeup proof heasdset mic makes the cut!
The BEST HEADSET MICROPHONE is just a click away!