Types of Pastor Microphones and Headsets for H.O.W.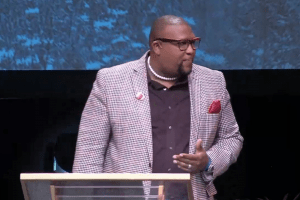 Pastor Dr. Anderson, Bridgeway Community Church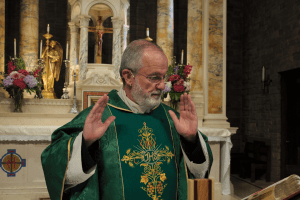 Cathedral of St. Eugene, Rev. Jeffrey Keyes wears EMBRACE microphones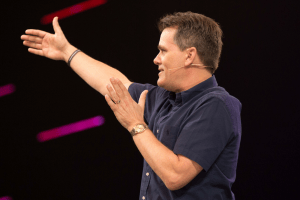 Chase Oaks Church, Pastor Jeff Jones wears CO-8WD headset
Faith Community Pastor wears CO2-8WD dual element headset
Jared Olson, Elevation Church, CM-i3 comms headset
Mike Mitchell, Elevation Church, CM-i3 comms headset
The Benefits of Pastor Microphones for Houses of Worship
Many churches around the globe have had tremendous success in switching to the use of an earset or headset microphone. The benefits of using an earworn or headset microphone in houses of worship are many.
Best Tech for Pastors and Production Teams
Every audio challenge varies depending on the pastor or performer's speaking style and wearing preference. Important factors to consider are the speakers' vocal projection, movement on stage, and of course, the acoutics of the audio space itself. Here are some of the most popular microphone and audio headsets for houses of worship teams and solution specific features.
Try our interactive app to explore the best mic for your miking situation. Sometimes sound isn't the only challenge.
Look for these symbols on each of the microphone info sections to help you identify the most important microphone features for your application. Depending on the room acoustics, the specific use and the number of users, you may need one or more microphone options to include in your toolbox.