Point Source Audio® (PSA) this year held a $10K Anniversary Giveaway in celebration of its 10-year anniversary and "give back" initiative to benefit the performing arts. Each of the three prize winners got to select from Point Source's full catalog of miniature microphones and headsets. "The award winners exemplified to us how it is possible to use the performing arts to entertain while also magnanimously create goodwill throughout their community," said James Lamb, President of Point Source Audio.
One of the three winners, The University of South Dakota Department of Theatre brings artistic/educational outreach to the surrounding area's Native American community and farming populations as part of the university theater season. They used the PSA award for five of the double-eared SERIES8s mics.
Many Options Going Into the Woods
The first use of the new PSA mics will be for the school's production of Into the Woods in November. They appreciate how flexible the product is with the choice of the double ear mount or the EMBRACE mount offering different options. "We've been doing a lot of work with the hair and makeup designs and how we incorporate the mics," explains Jonathan Allender-Zivic, Assistant Professor of Theatre, Lighting and Sound Design at USD. "It can really make a difference of how they're wearing the microphones. We're in the process of figuring out, for the witch's prosthetic—do we want to try the double ear, or are we going to use the EMBRACE mount? Or, are we going to pull out of the little EMBRACE holder, and use it as a wig mic? We're still trying to figure out the logistics of what the witch's change will be. But having that flexibility for the performers is great, too, because then they don't have to worry and stress about their mics, while they're also trying to worry and stress about getting this change done live onstage."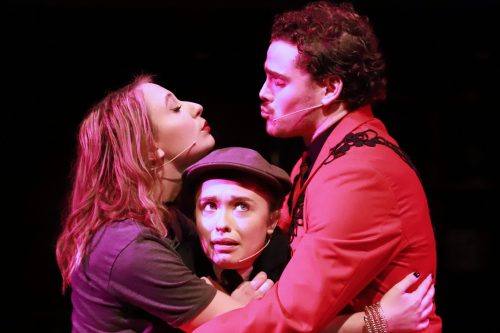 A Positive Past …

He finds value in working with Point Source Audio, both in terms of product and for support. "In my experience, I found that Point Source is a great company to work with, from a service standpoint, which I always value really highly. Also, it's really good quality gear. It's durable, which, for a university is huge, because people are hard on things. We can't afford to replace equipment too often; if at all. I've had good experience with Point Source products when I replaced the old inventory with all PSA products at the last school where I taught — Southeast Missouri State University," says Allender-Zivic. "During my time there we never lost a PSA mic."
He continues, "They've got a better EQ profile, and they're just a little easier to get set up right out of the box; their products are much easier to teach people how to EQ. That's the great part from the technical side. From the actor's side — because they're a little durable — the actors can be a little less careful. I try to always teach them to be as careful as they can, because they're working with expensive equipment, but I'm less worried about them using it."
Other features Allender-Zivic appreciates of PSA products, "For me, the IP 57 rating is really good, because it keeps the mics from sweating out. I worry less about cleaning them, too; getting moisture in the capsule. Also, the interchangeable adapters have been nice. Not to have to replace an element, just because I've got a different mic pack. I can transition them just by getting the screw-on interchangeable connections, which has been a really great feature. We live in a very disposable technology world, where if something breaks, people get a new one. However, the PSA equipment lasts, and that's really important to me."
Tech Award Helps in Years Ahead
The theater program at USD, as part of its outreach to the Native American community and rural areas in its region, tours Shakespeare plays to the schools and reservations. The USD theater program also has strong artistic ties through its collaborations with the nearby South Dakota Shakespeare Festival and the Black Hills Playhouse.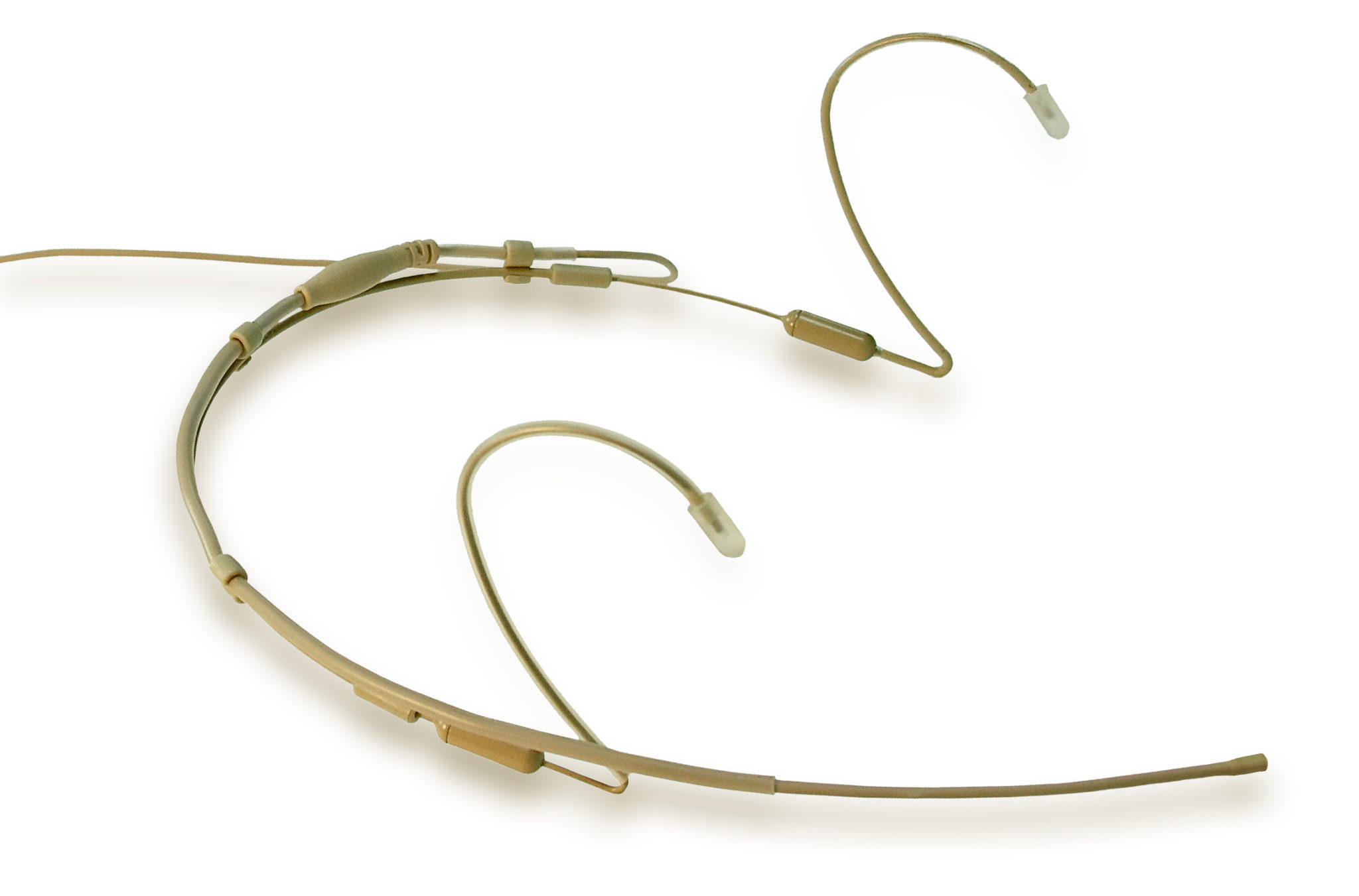 A number of the USD faculty work at, and some of the school's production equipment gets used, with the South Dakota Shakespeare Festival. "These productions happen in the summer and is a Shakespeare in the park set-up," says Allender-Zivic. "The Point Source award was important to helping us with this outreach mission and the summer theater work. We offer BFAs and MFAs in sound, and so, being able to possibly include those students in these outreach programs becomes more possible with the technology. Without the technology, it was never really discussed or thought about. Now that we have the technology, it can definitely be a much bigger part of the conversation, as we plan for the next few years."
Allender-Zivic notes, "There's not a lot of companies out there that do programs like this; it really speaks about how great a company they are to work with; to give that opportunity to someone like the University of South Dakota. Point Source really made a difference, as a company, not just as a brand."
Read More Articles Like This >> Visit Our SOUNDING BOARD
The PSA equipment lasts, and that's really important to me.