Unexpected Ways to Mic a Violin
A helpful guide to choosing between a lavalier, earmount or headset microphone
Traditionally, lavalier microphones are the go-to mics for mic'ing a violin for recording or in a live performance.  Nowadays, depending on the scenario, mic selection and placement can differ.  There is an array of microphones that have been used in productions worldwide, and in different application styles. Which is best? That's hard to answer specifically, but this article will help guide your decision using real world examples when it comes to mic'ing a violin. Please keep in mind that not all sound is equal, and this article provides suggestions only.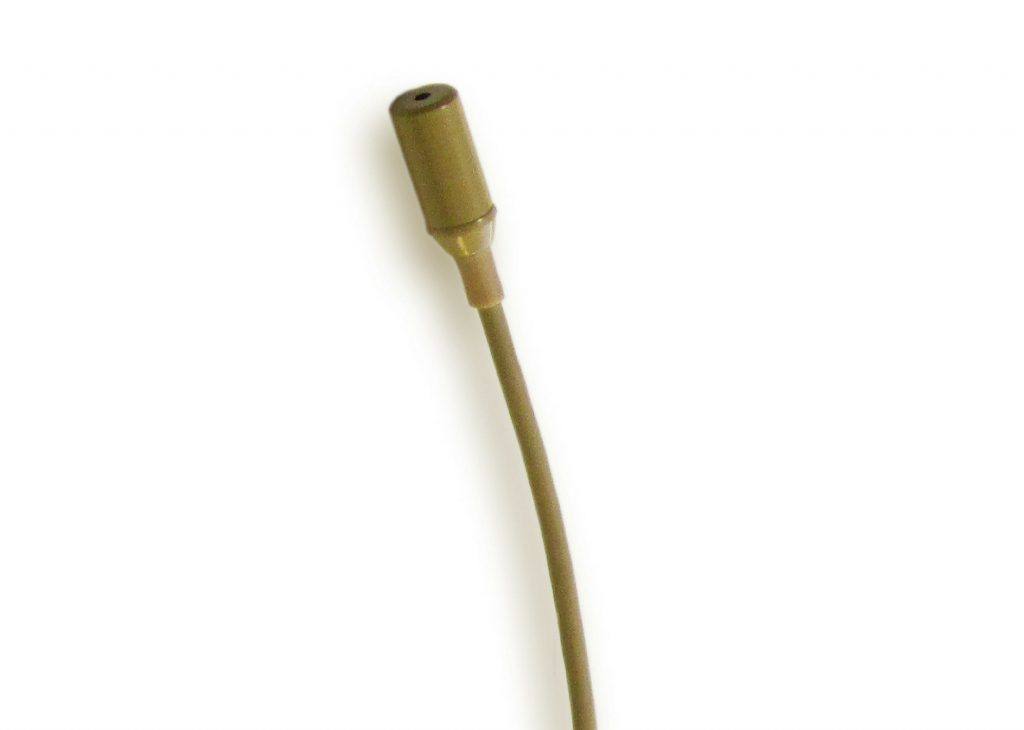 Violin Mic'ing with a Lavalier
Our omnidirectional lavalier microphone, better known as the CO-8WL has been a hit in live sound, and recording. This miniature mic has a low profile of merely 4mm in diameter and performs well under pressure.
Our distribution partner, TTT Group – Theater Technics and Technology of Russia frequently stages live violin performances for demonstration using the CO-8WL lavalier mic. The lavalier mic was mounted on the strings between the bridge and tailpiece using a string mount.  The video below shows this violin in action as performed by Anny Ly.
As another example, also in the video below, is Norwegian violinist and composer, Henning Kraggerud. He is known for his musicianship, which, combined with his virtuosity and beauty of tone, has earned him the esteem of his musical colleagues as well as the admiration of audiences worldwide. While in Leeds, he shot this video in his hotel room at sunset. Point Source Audio's lavalier microphone, the CO-8WL, proved to set the bar high in recording his beautiful and dark rendition of the Postlude No. 10 in B flat minor.
Violin Mic'ing (or not) with EMBRACE™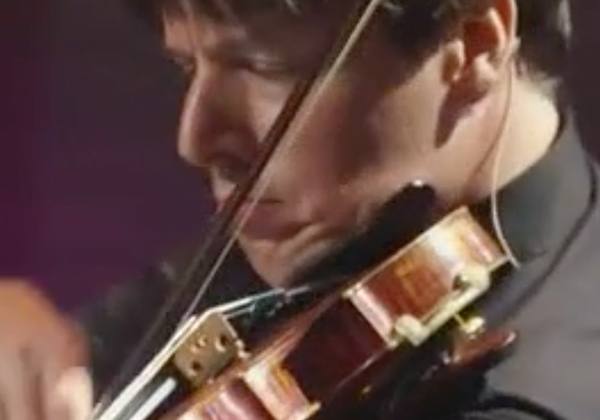 A new option in mic'ing a violin actually requires no mic on the instrument itself. The EMBRACE microphone, or EO-8WL—known for being a custom-fit ear mounted microphone—is small and designed for camouflage.
For Grammy award winner Joshua Bell's performance, the EMBRACE solved two challenges: near invisibility of the mic for the cameras, and leaving his 300-year old, multimillion-dollar violin untouched by mics and mounts. Listen to the precision of the EMBRACE mic during his performance at the Lincoln Center.
Violin and Vocal Mic'ing with a Headset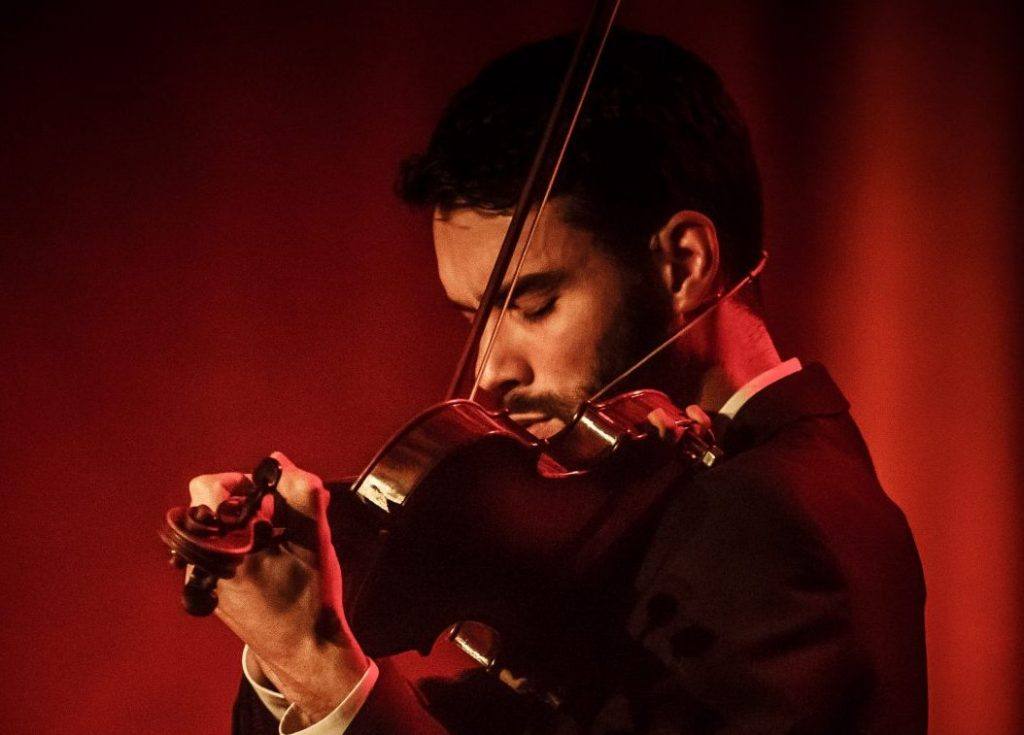 Germany's sibling violin duo— The Twiolins, Marie-Luise and Christoph Dingler— were intent on finding a microphone for live performances in which some songs included vocals. A headset microphone seemed the best choice to provide optimal placement of the element near the instrument as well as double as their vocal mic.
The award winning SERIES8 headset microphone was selected. "When performing on large stages we always use two CO-8WD headset mics with our wireless systems," affirmed Christoph Dingler, violinist and sound prodigy. He further praised, "The frequency response of the entire spectrum of our violins are completely captured and conveyed, and the high linear resolution from the miniature-sized capsule is excellent. The CO-8WD is extremely close to the original sound even without equalization—it is absolutely at the top of its class!".
Read More Articles Like This >> Visit Our SOUNDING BOARD