Attacking the Realities of Sound Design
How "wargaming" worked on a West Side Story by Michael Lawrence
Originally published by Michael Lawrence for Pro Sound Web, the below is an excerpt from Helping The Story Shine Through: Behind The Scenes With A Production Of West Side Story. The full article details a sound designer's challenges when working with wireless RF, microphone placement, on-stage sound effects and a full orchestra at Hamilton College in Clinton, New York. We were entertained by his analogy of theatre production as something of a battlefield …

Besides preparing for a highly complex production of West Side Story, Michael Lawrence, Hamilton College's FOH engineer and sound designer for West Side Story, had another goal: to give his student A2s — Jane, Henry and Sophia — a taste of reality in what goes into pulling off a successful production. Although the production's sound design was complicated, the game plan was simple. Achieve consistency and prevent problems before they occur. So, what did they do? Play "war games" of course!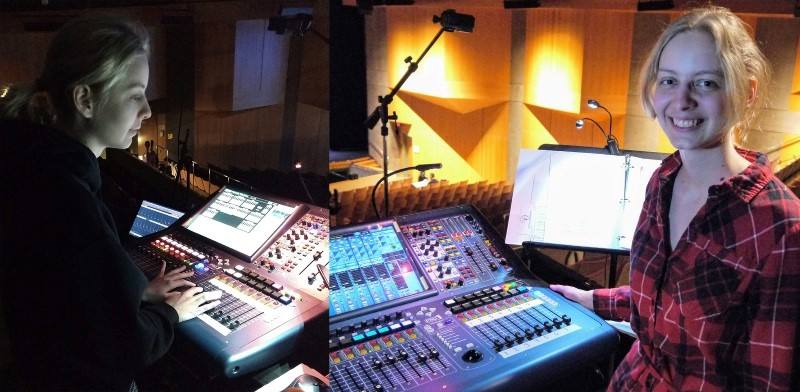 Adopt a "wargaming" mentality
In the military, wargaming or conflict simulation, are tactics used to test students on how to react in a stressful situation, teach them the correct response, familiarize themselves with those actions and when presented with a real-life situation, the trained response will be triggered. The same goes for live theatre.
Before actors arrived on stage, the team would switch on and line check each pack while Michael monitored the audio. Fresh batteries? Check. Physical condition? Check. Mic element? Check. RF System? Check. This process allowed them to catch any inconsistency with the mics before the performance started. Jane and Henry would place the mics on the actors, while Sophia would communicate with Michael to let him know when the actors were ready for the sound check. This daily process ensured consistency by checking and rechecking every aspect of sound with both the actors and the live orchestra in the pit.
Make decisive decisions
As the complexity of the show grew, and with only two rehearsals of the show before opening night, Michael observed an issue: "This cast had an unusual number of very strong singers, and I noted some serious distortion issues when actors were signing loudly or shouting (which happens often in the production). An occasional clip never hurt anyone, but this was distracting from the performance in a big way."
"My job is simply to do the best I can with what I have," Michael exclaims, "but I wasn't happy with the sound of the show, especially since I felt the sound of the overloaded elements was interfering with the emotional moments of the performance. The mic elements we were using were common models from two reputable manufacturers, but I needed a better tool for this particular job."
Call in reinforcements: new mic to the rescue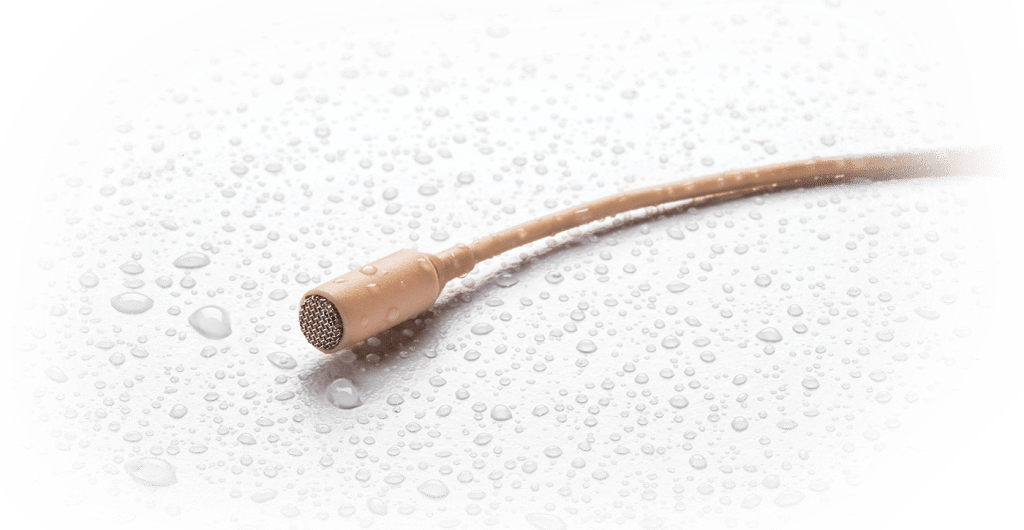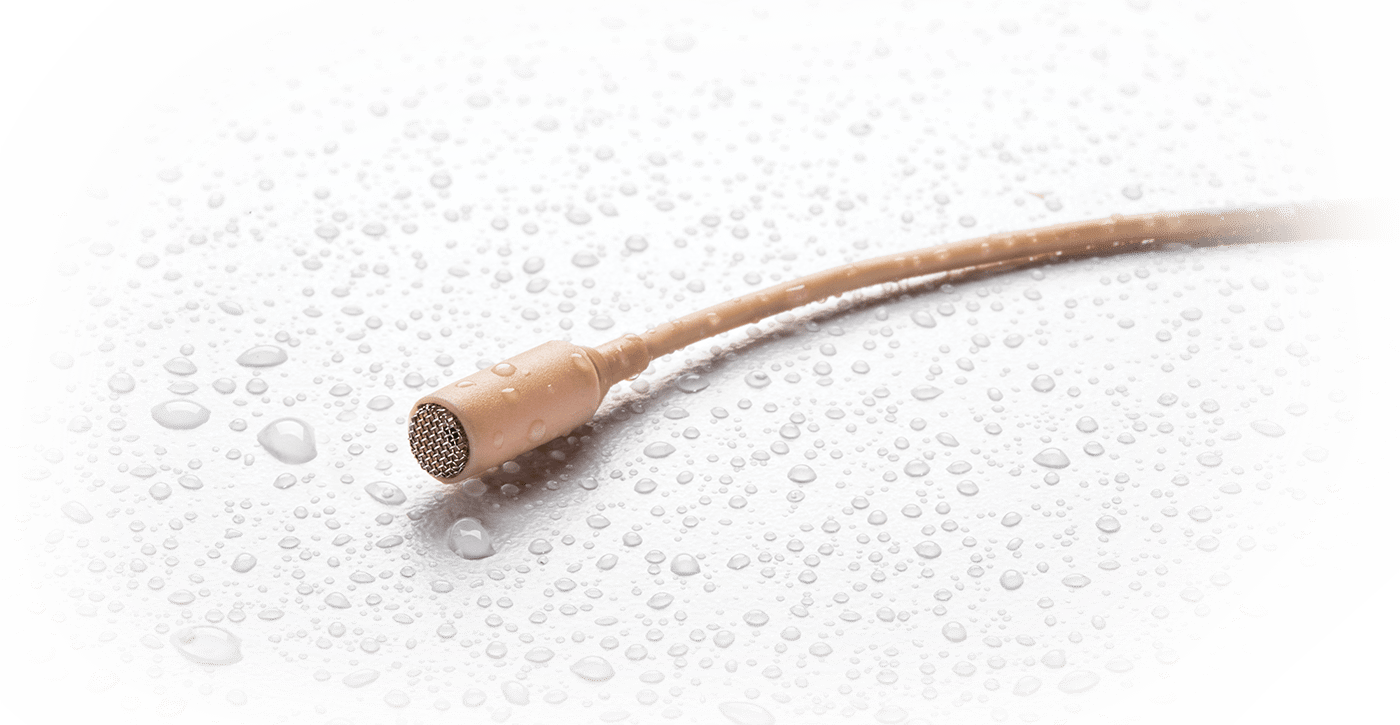 A mere 18 hours after Michael called for microphone reinforcements, 3 Point Source Audio CO-8WL lavalier omnidirectional mics arrived on his doorstep. As soon as he could, he drove to the theatre and started testing. "As soon as I heard myself through the PA, I actually said "WOW!" out loud", commented Michael. "My voice sounded incredibly clear even in front of the PA, and I was able to reduce the channel EQ to almost nothing. I stood onstage and screamed some lines from the show, with no audible distortion."
Performance rated CO-8WL mics deliver clarity, warmth and ensure sonic consistency that can handle high SPL frequencies up to 136dB. "The CO-8's performed admirably, staying far more linear during the loudest yelling passages," exclaimed Michael. "The mics' higher SPL rating allowed me to revert to the closer placement, achieving a cleaner sound with much less bleed during the show's quietest moments. I was able to push the level of Maria's closing monologue, allowing her emotional performance to really shine through."
For Michael, swapping three lead character mics to a completely different mic so close to opening night is normally inadvisable, but that is how live sound goes. No matter how much planning and prepping you do, sometimes you have to rely on your confidence and expertise: "As Engineers, we're trained to listen critically and to pay attention to small details that many people might miss altogether. But when set designers and stage managers remark on the improvement, you know you're really on the right path."
"This show was equal parts teaching, learning and a great opportunity to exercise some artistic expressions," Michael said. "After the countless hours of planning, prep, programming and rehearsing involved, in order to bring this complicated production to life, it was a beautiful moment when all the tech became invisible and the story came shining through."
Read the original full article written by Michael Lawrence >> Visit ProSoundWeb
Read More Articles Like This >> Visit Our SOUNDING BOARD
Swapping three lead character mics to a completely different mic so close to opening night is normally inadvisable, but that is how live sound goes.