Why Audio Engineer Doubled Down with Confidence
University of Virginia's Department of Drama's Wren Curtis sums up his mic experience with Point Source Audio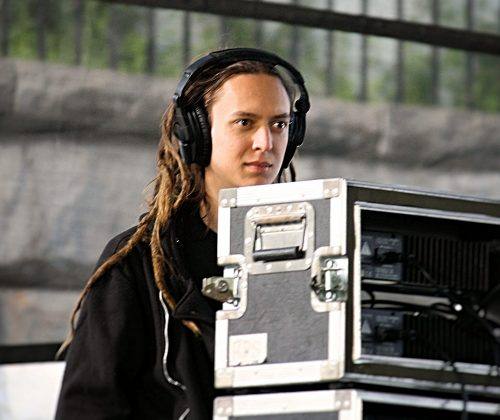 This article originally appeared in Stage Directions Magazine.
Wren Curtis serves as Audio Engineer/Theater Technician at UVA and recently spoke with Stage Directions about the two programs' use of Point Source Audio mics and audio solutions. UVA has a range of PSA mics including from the EMBRACE™ collection, the SERIES8™ collection and the CO2 Confidence™ mics.
Tell us about selecting the PSA SERIES8 and Confidence CO2 mics that you have chosen for UVA's Drama Department.
When the 600 megahertz band went away, we had to re-jigger our entire wireless setup, as I'm sure many people did. We have a mix of two different brands of transmitters and rather than selecting mics that were limited to one specific transmitter or another — with the different pinouts — I did some research and decided to go with Point Source because of the modular X-Connectors they have. We're able to buy one mic that has one type of connector and also buy the spare connector of the other kind. This way you have a mic that, for an extra $20, works with two different transmitters. Originally, I bought a few and we liked them just fine, so we bought a lot more. Mostly we have the CO-8WLs, some CO2-8WLp Confidence mics as well as some of the Point Source EMBRACE series, which is the EO-8WL. That has the unique earpiece that works really well. So, we have a range of PSA mics in various different skin tones.
Talk a little bit about the importance of having the backup with the dual elements that the Confidence mics offer you.
Interestingly enough, the PSA EMBRACE earpieces actually have a way to add a second mic. So, we could in the past make our own backup in those earpieces, with two channels. We have done that in shows a couple of times. Typically, in an ideal world, I would love to double mic everyone, but I understand that there are all sorts of considerations why it's not always practical or possible. When we did double mic though, we knew we could use the PSA EMBRACE earpiece, until we ran across a situation where we needed to add a fancy wig to the equation, and all of a sudden it got more complicated. That actually happened to be right about the time when the brand spanking new CO2-8WLp lavalier version came out from Point Source. So, I bought a couple of those, used one for that show with the fancy wig and it worked great. The redundant mic sounds so much like the original that you can just link the two channels and really not have to worry about anything. EQ-wise, you can jump from one to the other and not notice the difference; they sound essentially the same.
So, Point Source's mics were the right choice for you?
Definitely. They work well, give us the ability to change transmitters, and they are a nice small size. We haven't had a show with a lot of water in it yet, but I am sure the waterproof rating helps with sweat. It is nice to know we can handle water if needed in a show. Point Source has thought things out well with the EMBRACE earpieces and even the little bit of a tail on the connectors, so it is easy to swap things out if there is a break. At this point, I think if I were to go to some other theater and we only could have one single brand of wireless mic, I would go to Point Source Audio.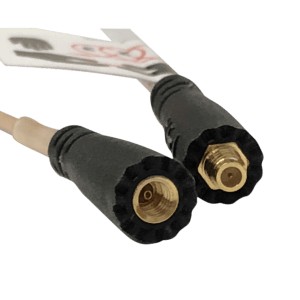 Read More Articles Like This >> Visit Our SOUNDING BOARD
About University of Virginia's Department of Drama
The University of Virginia's Department of Drama offers courses in Sound Design, where students are introduced to the art of creating sonic material for theatre and other media and the process of designing with sound. Michael Rasbury, an Associate Professor in Sound Design within the Department of Drama at the University of Virginia (UVA), heads up the Sound Design program.
In addition to a well-rounded mix of plays and musicals, UVA also works closely with The Heritage Theater Festival (HTF), which is a professional theater embedded within UVAs Department of Drama. Heritage provides an opportunity for students, faculty and staff to intersect with working professionals from around the country. They produce four productions per season and are committed to producing high quality work while mentoring early career professionals. In addition to sharing UVAs multiple spaces and resources, the intersection between HTF and UVA Drama also lets them pool artistic and intellectual capital. It's an opportunity for the two organizations to symbiotically exist in a way that pushes both of their individual missions forward.