Headset Microphone Not Fitting Right?
Head sizes vary so customization is key
Point Source Audio works with audio professionals from all different industries and we listen to their important feedback on what works, what doesn't, and what could be improved/created to solve production challenges. In this article, we will address how to properly fit a headset microphone to an actor, pastor or presenter.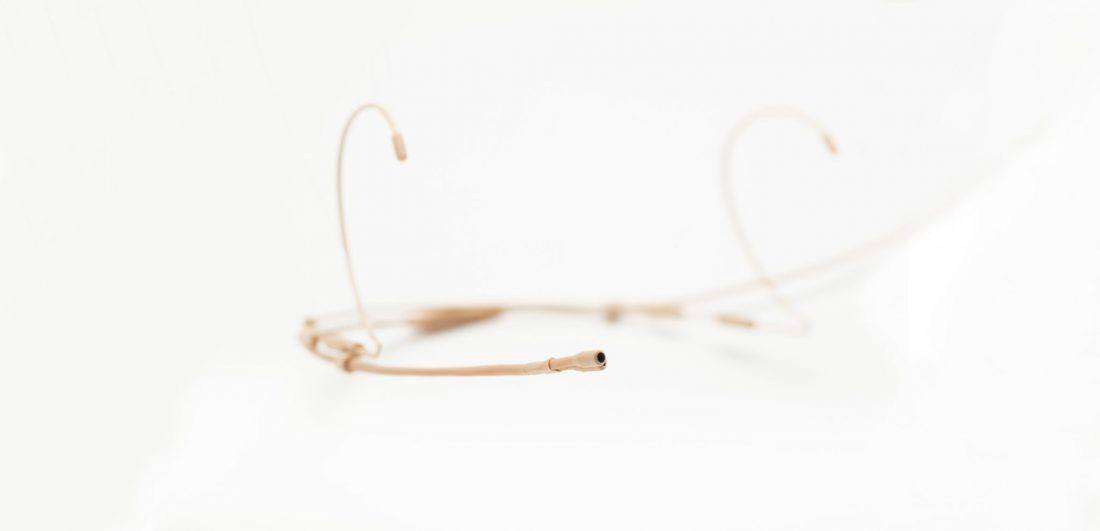 You probably know that a headset microphone is a great choice for active performers because the dual-ear hooks help the microphone sit firmly in place. However, heads come in all shapes and sizes, so you must tailor your headset microphone to get the proper fit and the best mic pickup. For this article, all references are for the following Point Source Audio headset microphone models:
Handling your headset microphone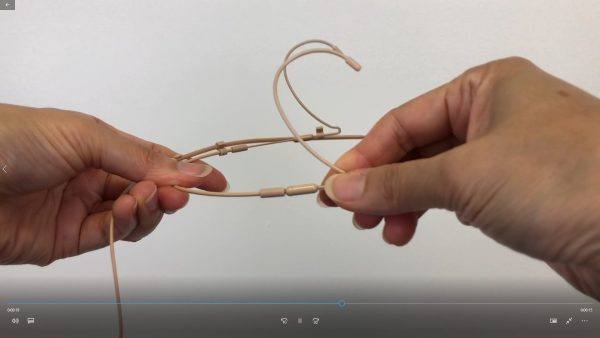 Rotate the ear hooks into an upright position and snap-lock them in place. To change the orientation of the boom, rotate the ear hooks 180˚ to place the mic on the left or the right side of the performer.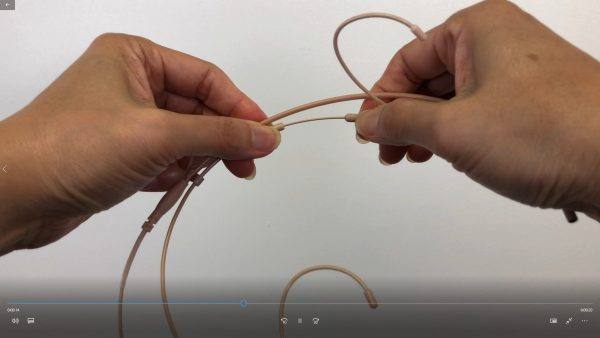 Extend the headband as needed to fit the performer.  Slide the headframe, on both sides, to adjust the circumference to properly fit the head/neck.
The headset microphone boom can be adjusted for longer or shorter lengths to obtain—and maintain—an optimal position at the corner of the mouth. Our headset booms bend 360° so form as needed! Once set, lock the boom in place with the S-hook to secure the mic placement throughout the performance.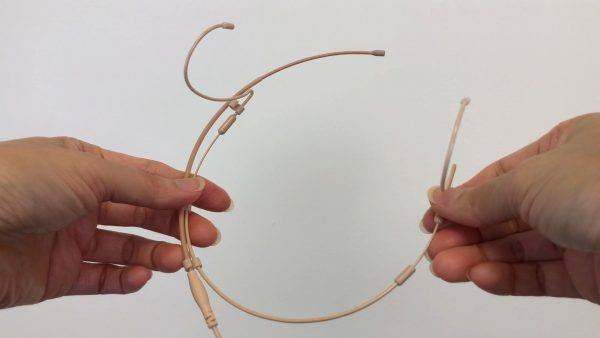 Continue to test mic placement until achieving the desired result.  To finish, dress the cable along the boom side and bend to create a smooth cable exit.  Secure the cable to the performer's costume, near the neck; allow enough slack to prevent pulling on the headset.

When your customization is complete, the headband should fit snugly against the back of the performer's head/neck, the mic boom should taper across the face, and the mic element should sit about an inch back from the mouth when using an omnidirectional microphone.
Cardioid mic elements should be placed at the corner of the mouth, not in front of the mouth to achieve optimal signal-to-noise ratio while minimizing popping and breath noise.
Headset Mic and Cable Care
When storing the mic, we suggest using the optional storage pouch to protect the headset mic. Use care when storing your microphone:  coil the cable so that it rests flat and do NOT wrap the cable around the bodypack or coil the cable in any way that creates serious bends or strain on the cable.
Lastly, protect your investment! While Point Source microphones ship in their own custom box, we recommend our custom-designed protective case: the CO-PCH will easily and safely, store two to four of your headset, earworn, and lavalier mics. This handy accessory will keep your mics organized and save space. It comes in "Obvious Orange" color to help you quickly locate your microphones.
Read More Articles Like This >> Visit Our SOUNDING BOARD