Comfortable, Lightweight, and Game-Changing: Cincinnati Reds' Camera Operator Sarah Stephens on the CM-i3 Audio Headset
Have you ever worked under a scorching hot summer day, getting ready for a day of shooting, only to find that your headset is heavy, wet, and your neck and shoulders are sore? If you can relate, then you're not alone. Cincinnati Reds camera operator Sarah Stephens also experienced this discomfort until she discovered the Point Source Audio CM-i3 in-ear headset.
Lightweight Headset Redefines Comfort for Camera Operator
One aspect she noticed was the comfortable design of the headset. "The regular 'can' headsets wreak havoc on my body," says Stephens. "Taking the weight off is perfection, it's HUGE for me. Your design gives my neck and shoulders a lot of relief. This is the main reason I purchased the CM-i3. I'm less sore after working a game."
In her words, the CM-i3 headset has been a "game-changer" for Stephens, allowing her to work an entire game without feeling the physical strain she used to experience with traditional headsets. The lightweight design takes the weight off and provides much-needed relief to her neck and shoulders.
Low-Profile Headset Supports Better Hearing—and Seeing!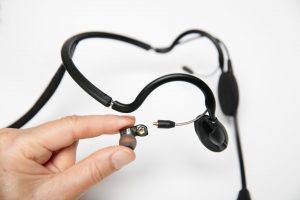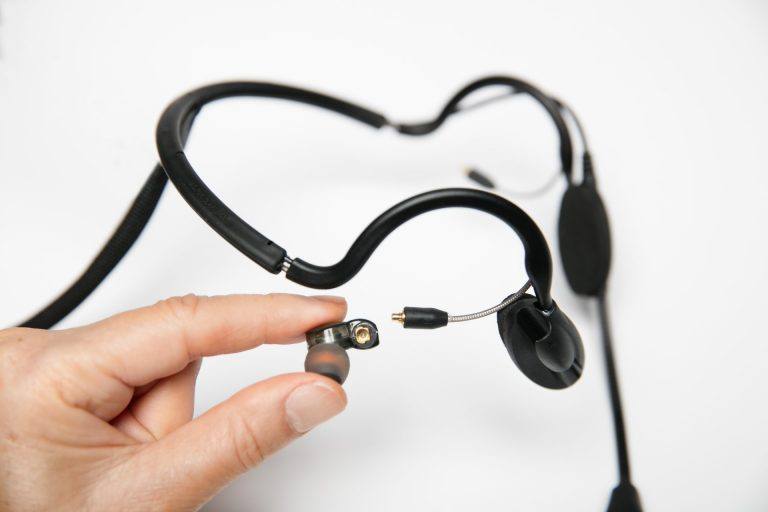 Another benefit is that Stephens has a broader field of vision. She has a wider view, providing more opportunities to capture the perfect shot. "My peripheral vision is broader," says Stephens. "I'm able to see potential overthrows, anticipate shots by seeing plays made off to the side, etc. I have a lot more opportunity to add content to the production with the broader field of vision."
Stephens also noticed the exceptional noise-cancelling ability that the CM-i3 provides, allowing her to hear her production team perfectly while still being able to hear the sounds of the game, players, and crowd. This makes her an asset to the show, giving her a unique perspective on what's happening on the field.
A Perfect Fit for Glasses and Hats: The CM-i3 Headset is a Hit!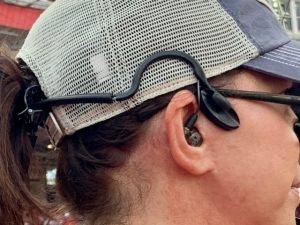 Additionally, the headset is comfortable with accessories. With the CM-i3, camera operators like Stephens can wear glasses and hats comfortably with the headset. "Being able to wear my hat and glasses without getting a headache by the 6th inning is delightful!" says Stephens. "I would like for the cable to be lighter and much longer, I purchased an extender to allow myself more space away from the camera. I would not be able to get to all my shots without the extra space."
Overall, the CM-i3 has been a game-changer for Stephens, allowing her to work more efficiently and effectively without the discomfort that used to be a constant issue. If you're a camera operator, sports broadcaster, or videographer looking to up your game, the CM-i3 could be the perfect fit for you too. With its comfortable and lightweight design, broader field of vision, exceptional noise-canceling ability, and comfortable accessory compatibility, it's no wonder Stephens calls it a "game-changer".
Taking the weight off is perfection, it's HUGE for me"